Below you will find support for your health care, natural healing books and naturopathic first aid kits.
Supplements can be ordered from the link below.
If you are on Standard Process Supplements, at this time you must either email us or call us with your refill orders. We can also put you on a monthly shipment if you continually take your vitamins and other suggestions as recommended.
Emerson carries high quality, professional doctor only supplements, oils, herbs and more. If you are a client or a new customer to Dr. Brown's site, you will find most of the supplements she suggest once you log in.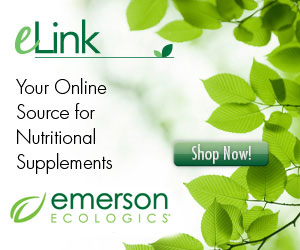 .

New Customers
1)  Clink on Emerson Ecologics  link above
2)  Click on 'Create a New Account" (upper right hand corner)
3)  Choose: "I am a patient who has never ordered before"
4)  Enter you billing and shipping information
5)  Create a password
6)  Enter 80027 in the field "Your Heath Care Practitioner's Postal Code"
7)  Enter drkeri in the field "Your Practitioner's Access Code"
8) Click "Create Your Account"
9)  Pay online and have your products shipped directly to your home
Existing Customers
1)  Go to https://www.EmersonEcologics.com      2)  Enter you e-mail and password     3)  Click 'Login"
Order by Phone
1)  Call Emerson at 800-654-4432     a)  Postal Code: 81201     b)  Access Code: drkeri